Today we would like to greet all our subscribers and all the players in the world of wine in the USA and Canadian market and to wish them a happy Thanksgiving.
Thanksgiving is a time to give thanks for all the good that has happened and to reunite with the family around a big feast to celebrate it. And although it is a fully American tradition, at Linked Wine we have several wines that will undoubtedly fit perfectly with the dinner and will not leave any guest indifferent.
All these wines are exposed on the digital export platform Linked Wine, where importers and distributors can access for a free a research tool & a list of more than 600 brands with the products available in their market, without costs, without intermediaries and without commissions. You only need to register and you will be able to access direct contacts of all producers, consult EXW prices, annual volume, if they are organic, the available formats, packaging.,, And of course take part of our online tastings and events ALWAYS FOR FREE.
SPAIN
The White Wines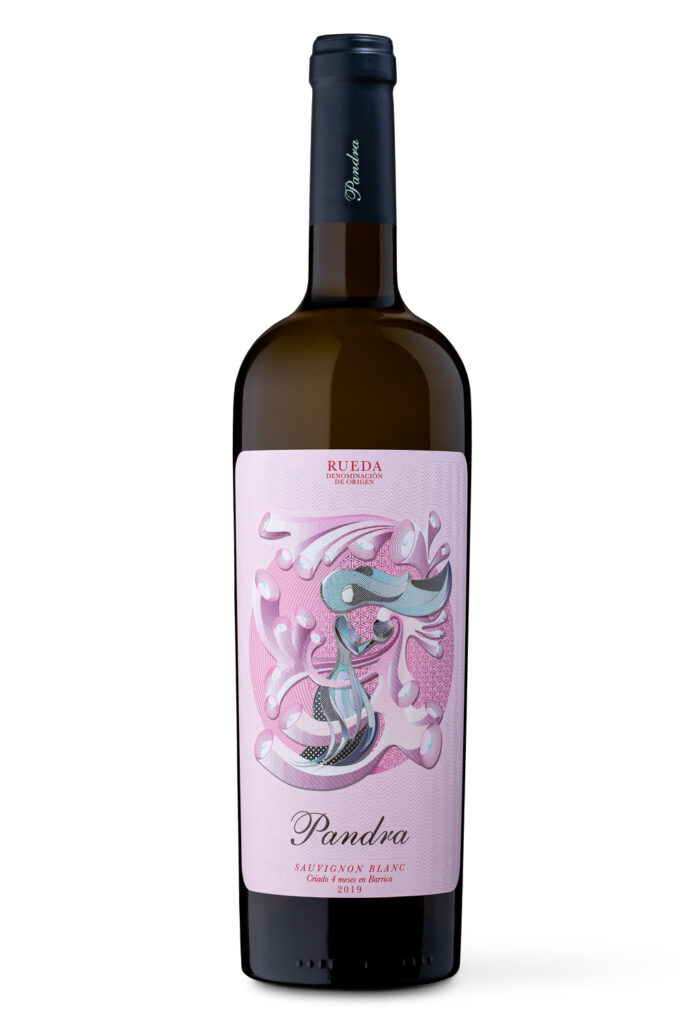 Sauvignon Blanc
PANDRA SAUVIGNON Barrel ageing- Bodegas Pandora- DO Rueda
bodegaspandora.com/en/inicio-english/
The colouring is a lovely straw yellow with golden iridescence. The nose it's extremely complex with a perfect blend of wood and fruit. Tropical, honeyed notes with a hint of fine woods. Elegant mouth, fresh and balanced. Long on retronasal smell, with the same sensation as in the nose. The fruit prevails over the wood notes.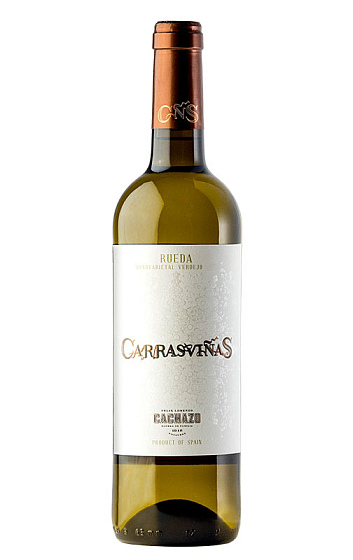 Verdejo
CARRASVIÑAS- Bodegas Cachazo- DO Rueda
Straw yellow colour with greenish rim, clean, bright and very atractive. Nose: full potential of aromas with medium-to-high intensity and some aromas of dry grass coming through. A nose reminiscent of tropical fruits (papaya and pineapple) and a floral lift with herbaceous, aniseed and mentholated overtones. Mouth: elegant and very rich palate, fleshy and well structured. A fresh and acidic mid-palate highlights its subtle varietal character enhanced by some fruity notes. The finish provides an intense and elegant bitterness.

Gewürtztraminer
GEWÜRZTRAMINER LAGAR D´AMPRIUS- Bodegas Lagar d'Amprius- Bajo Aragón- Matarraña
Briliant golden yellow white wine. On the nose it is clean and it has a medium-high intensity. While young, this wine reflects fresh aromas of lychee, grape and pear, and also strong floral aromas, especially of rose and acacia, very typical of this variety. By time, we will also appre-ciate some hints of peach and banana, as well as aromas of green olives and rosemary. It is a very spicy wine, reminding white pepper, cardamom and cumin. A complex and well balanced wine, with medium acidity. Long aftertaste with a touch of bitterness at the end, reflecting the purity of this variety.
The Red Wines

Syrah
THE OLD BRICK FACTORY- Bodegas Pîqueras- DO Almansa
An intense cherry colour with glints of violet. The powerful aromas and flavours perfectly blend the hint of spiciness of the Syrah grapes with a distinctive and attractive touch of buttered toast. It is medium-bodied, and smooth yet powerful on the palate. The ripe tannins are in perfect harmony with the good acidity levels. It has perfect balance and persistent flavour, with just a touch of sweetness in the finish.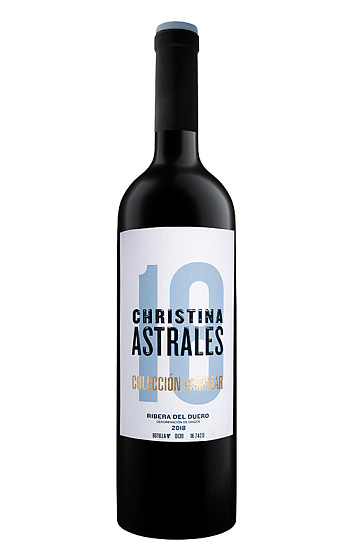 Tempranillo
CHRISTINA- Bodegas Los Astrales- DO Ribera del Duero
Christina 2018 impresses with its powerful nose of black fruit, spices, minerals, and toasty notes, with hints of forest floor, together with great balance, a lingering finish on the palate, a vintage of great power, well rounded in the maximum expression and concentration that a Tempranillo can offer while simultaneously showing soft, velvety, sweet and elegant, with intense, clean and very sweet tannins. Excellent capacity for ageing over the years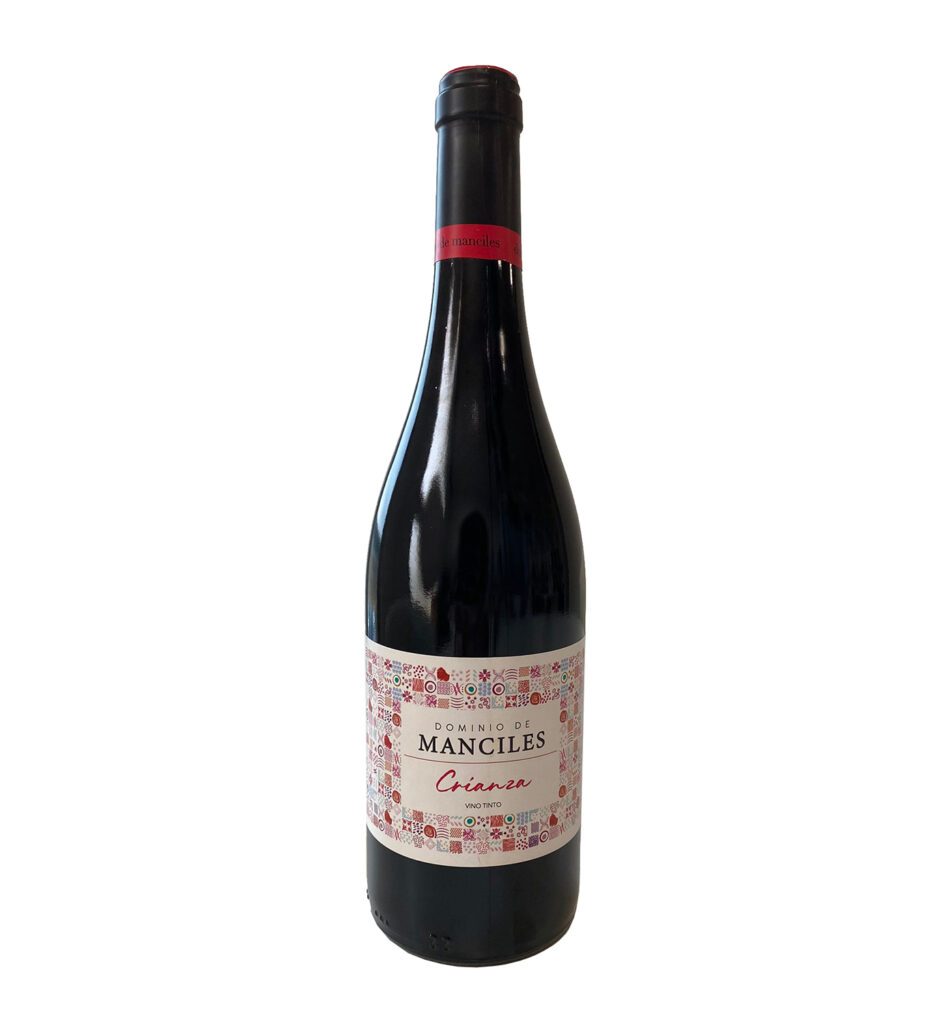 Tempranillo
DOMINIO MANCILES CRIANZA- BODEGAS COPABOCA- DO Arlanza
Red wine with 12 months of ageing in barrels. Color: Intense cherry red with violet trim. Nose: Powerful aroma, rich in fruit expression and French oak nuances(cocoa, toffee) and American oak (creamy vanilla, chocolate). Palate: Powerful mouth with fruit hints and well-melted fatty tannins, a pleasant ending that evokes the terroir.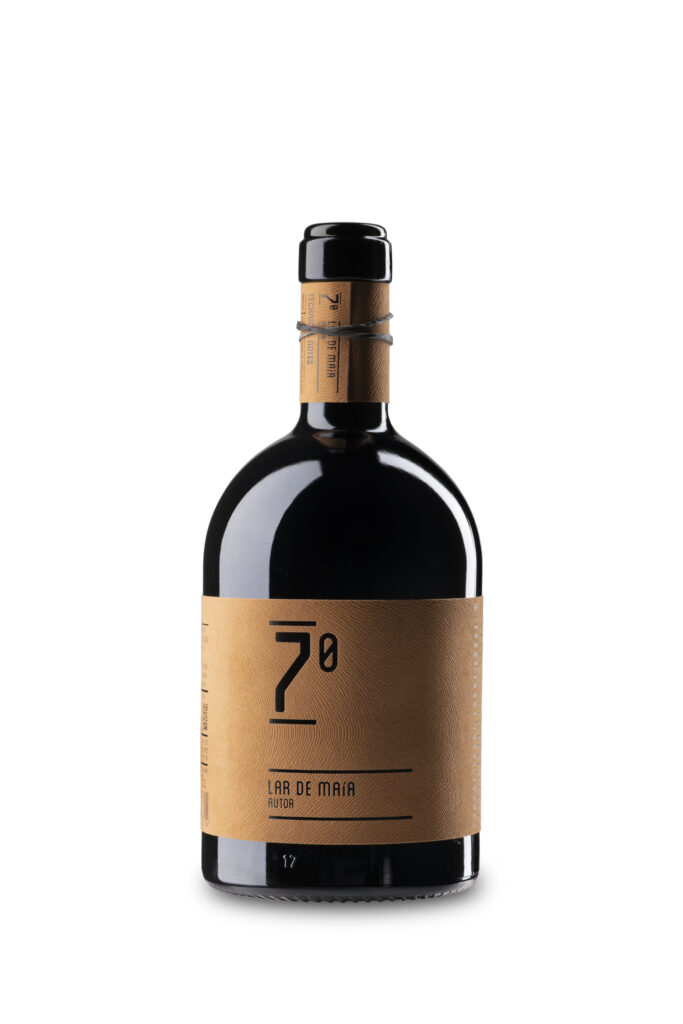 Tempranillo
LAR DE MAÍA 7O AUTOR- WINE OF AUTHOR- Lar de maía- VT Castilla y León
Intense cherry red. Accented aromas of black and red berries with roasted coffee notes and spicy nuance from barrel aging. Fresh and powerful on the palate, well structured, with good aging potential in bottle. Elegant nose with hints of liquorice and black fruits, topped with subtle notes of vanilla and coffee.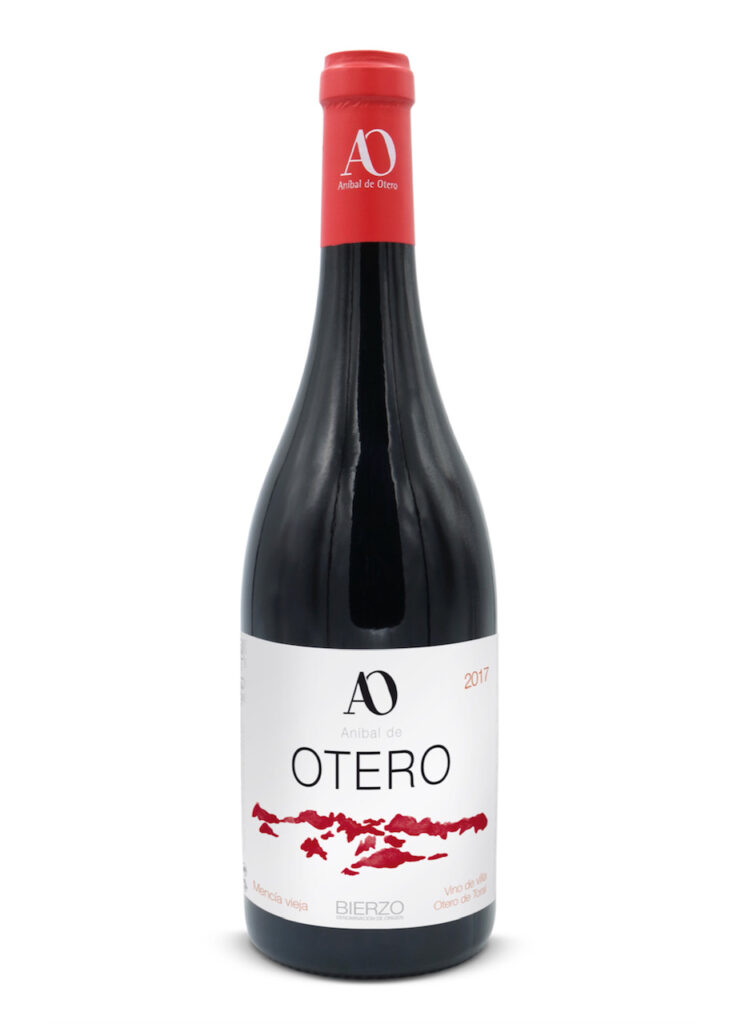 Mencía
ANÍBAL DE OTERO- Bodega y Viñedos Hija de Aníbal- DO Bierzo
Beautiful ruby in colour, evolving to garnet. Intense aromas of spiced ripe fruits, liquorice, blackberries, complemented by baking spices, toast and charcoal. Some tertiary development (leather, dried plums) which will increase in complexity with time. On the palate, the wine is fresh and flavorful, with a rich texture and smooth tannins, powerful and with a long fruity finish.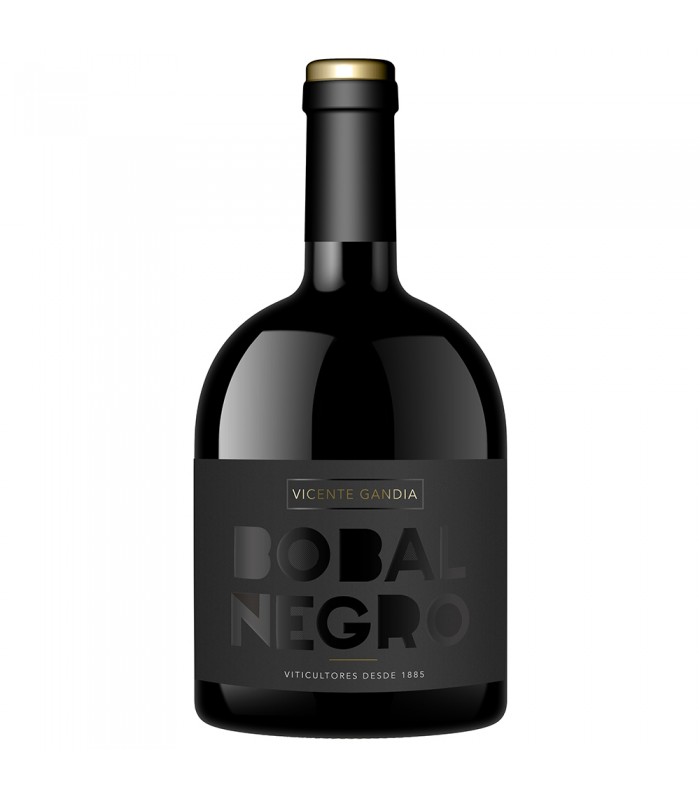 Bobal
BOBAL NEGRO- Bodegas Vicente Gandía- DO Utiel Requena
This red wine has been made using a selection of Bobal grapes from vineyards within the upper Utiel Requena region. It has been harvested during the middle of October with yields of under 1 k per vine. Pre-fermentation maceration is carried out at 3º C for a period of four days while it is fermented at 26º C before it remains as pulp for a further ten days. 50% of the wine undergoes malolactic fermentation coated in lightly roasted 12 months in French oak.
This wine has an intense red colour and purple rim. Aromas of rich red fruits and English caramel with slight smoky notes. On the palate it well rounded and full, finishing with light notes of oak from its barrel ageing.

Blend: Tempranillo & Grenache
CAMPEADOR GRAN RESERVA- Bodegas Martínez Lacuesta- DOCa Rioja
Medium-depth, dark-cherry red with incipient orange hues. High aromatic intensity, with notes of vanilla, caramel, toffee and cinnamon from the wood against a background of fruits in liqueur. Good structure in the mouth, with a pleasant acidity and fine tannins. A wine with an expansive aftertaste re-emphasising its seductive acidity and noble flavours derived from barrel ageing during more than 24 months.
Ecological Blends

Tempranillo, Cabernet Sauvignon, Petit Verdot & Merlot
OLD VINES- Bodegas Camino Alto- VT Castilla
Visual: Cherry red color, clean and bright. Nose: Aromas of ripe red fruit on a background of sweet spices, nuts and vanilla, with light toasted notes, combined with fresh balsamic notes. Palate: Good structure on the palate, complex, meaty, tasty, fresh, fruity, well blended, with good acidity and a persistent and long finish in aftertaste.
Byodinamic
Red Grenache, Cabernet Sauvignon, Syrah, Merlot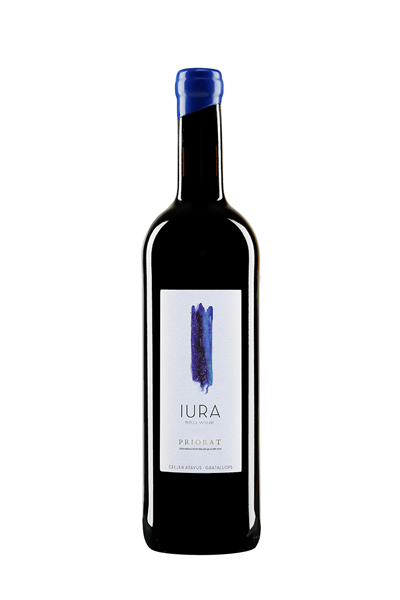 IURA NEGRE- Atavus Vines- Doca Priorat
Intense garnet colour, medium-high depth and tears. Outstanding aromas of ripe black fruits such as blackberries, plums and black cherries backed by black pepper, toffee and cocoa scents. High concentration of fruit in the palate: dark ripe fruit flavours like blackberries, blackcurrant, wild berries and plums. Subtle back end of spice flavours such as cocoa and black pepper, menthol, thyme and black olive notes. Astringent texture, especially when young, with a tannic and well integrated grip, perfectly matched by ripe fruit and freshness. Good juice of acidity. Perfectly integrated oak. A fruit-forward medium-bodied wine to enjoy slowly as it evolves in the glass becoming more smooth and round.
The Sweet wines

Monastrell
CAMELOT- Bodegas Salzillo- DO Jumilla
Colour: intense cherry. Nose: aromas of overripe fruits such as plums, figs and raisins accompanied by woody terpenes thanks to its time in oak. Palate: balance between sugars and acidity from which we obtain an exuberant and exquisite wine with a long finish and a happy memory.
PORTUGAL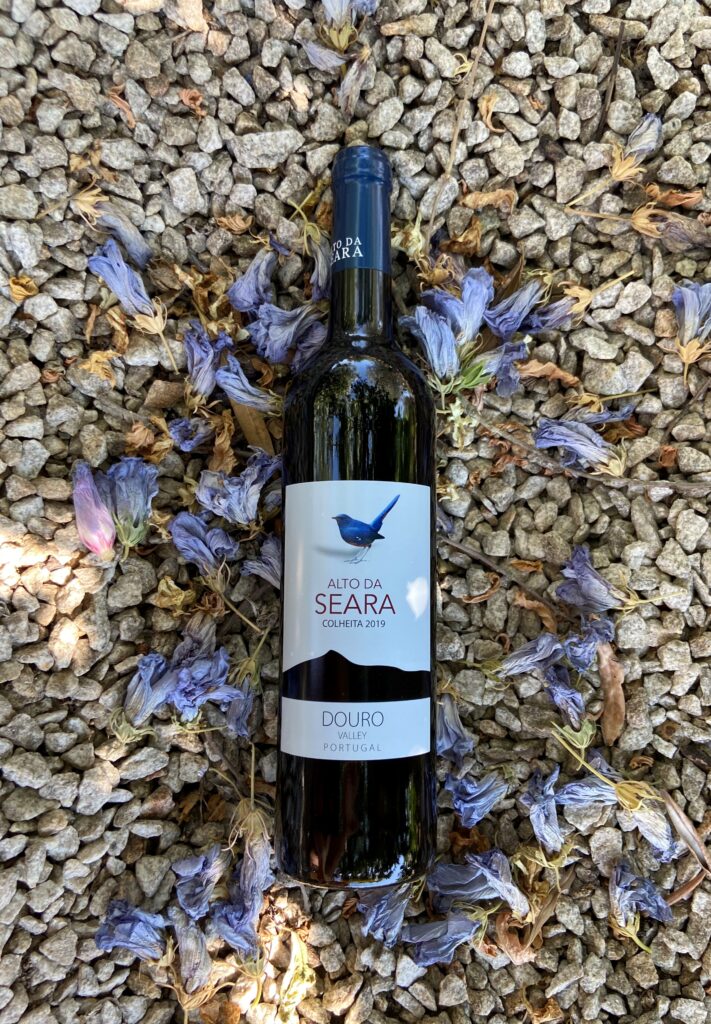 Blend: Touriga Franca,Alicante Bouschet,Touriga Nacional ,Tinta Barroca
ALTO DA SEARA- Quinta de Seara
www.facebook.com/quintadasearawinery
Ruby colour with evidence of blackberry, red fruits and vanilla notes. Elegant wine with round tannins.
WE WISH YOU A HAPPY EVENING WITH YOUR FAMILY AND FRIENDS. LET'S TOAST TO ANOTHER GREAT TIME TOGETHER!