We are celebrating our anniversary. It's been a year since this new project was born, a year full of new ideas, additions and news.
A year in which we have grown enormously and we have been lucky enough to meet many people who help us every day to do things a little better. That's why we want to celebrate this month of our birthday with a series of new features that we will be telling you about during the whole month of July, as well as special promotions for the producers who join our platform. Until September 6th all new producers who join our platform will enjoy additional benefits with any of the subscriptions contracted, enter the code ANNIVERSARY at the time of payment and double the number of events included and also extend your annual subscription for 3 more months.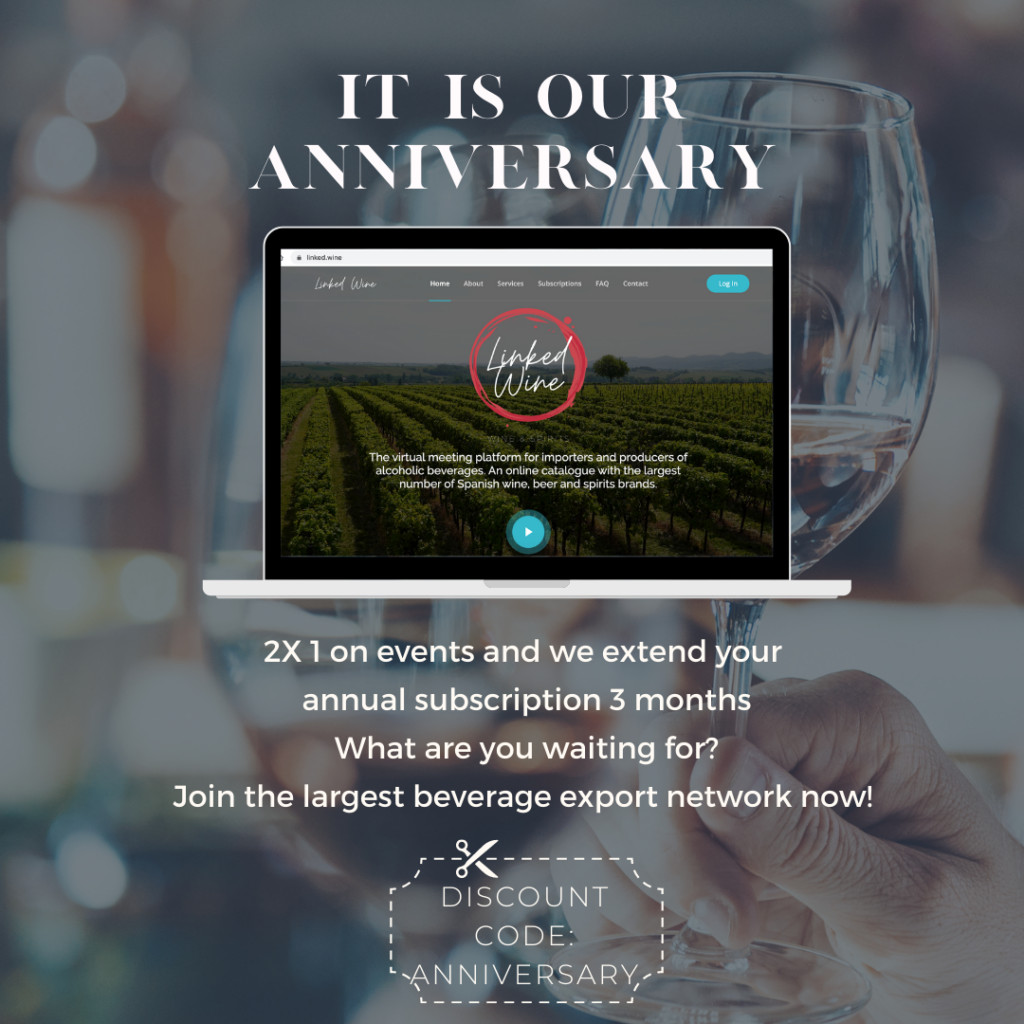 Thank you for supporting us every day in this project and trusting in our team.
Thanks to those of you who every day help us to grow a little more, such as Upwine Smart Tasting, VignoblExport, MG BLENDS wine outside the box, Isabel Mijares, winetourism.com, Kunfud, CBTS CHINA, Víctor Lara Mongil, Alicia Wong, and ICE, which has trusted us to be part of its business accelerator and has provided us with new offices in the Boecillo Technology Park.
We can't forget our team that works so hard every day to make this move forward and grow every day a little bit more.
Thank you for this year and we will toast for many years to come.